Books, Books & More Books
Welcome to the GF Hub's (technically speaking, my own personal) curated library on the best books surrounding the topic of gluten-free living, celiac disease and general healthy living practices.
Every single book in this library has been personally read, reviewed and recommended.
You Can Fix Your Brain: 
Best memory, productivity and sleep
Dr Tom explains in this book the myriad of issues that can be affecting your brain and overall health without you even knowing. He educates us on topics like leaky gut, toxicity, the gut brain connection all the while delivering the information in way we can understand with anecdotes, stories and entertainment. Throw in some recipes like 'E3 Energy Evolved Taco Salad' coupled with tips on reducing lines on my face, makes me one very satisfied.
reader.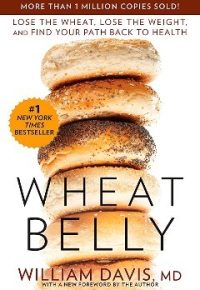 What Belly:
Loose the wheat, loose the weight
This book is an amazing read, not only does it cover the history of wheat but the takes and in-depth look at what wheat does to the body and how its one of the leading causes of obesity. This book delves into the many ways to remove wheat from the
diet and how to change your life armed with the right knowledge.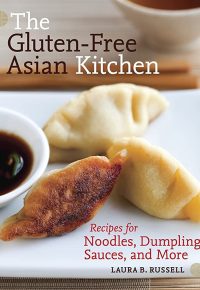 The Gluten-Free Asian Kitchen:
When I was diagnosed with CD, I dreaded the thought of missing out on my favourite Asian dishes. But that all changed when I found this book. Laura shows how to whip up traditional dishes like Crispy Spring Rolls and Gingery Pork Pot Stickers.
Want to show off your entertaining skills for your guests, then try out the Salt & Pepper Squid. Understand Asian ingredients, navigate the grocery store and cook with confidence with this book.
The Grain Brain Cook Book: 
Dr David Perlmutter. Author of the best selling book 'Grain Brain,' has now released the accompanying cook book.
Filled with 150 grain-free recipes (which means it's gluten-free) is a great start
to learning about the effects of grains on the body and mind, whilst whipping
up some delicious gut nourishing meals.
Gluten Is My Bitch:
Rants, Recipes, and Ridiculousness for the Gluten-Free.
This book is a different, real-world view of how getting a Celiac Diagnosis is….a
complete bitch!
It touches on a vast range of topics like dealing with gossip; inconveniences;
travelling; looking after your children and has included some very tasty looking recipes too.
A light-hearted, fun and enjoyable read for anyone who is tired of hearing the same gluten-free Info over and over again.
Promise & Fulfillment:
Formulas for real bread without gluten.
If you want to learn how to make gluten-free bread, then consider this your go-to. Filled with 58 recipes to choose from, you will never feel like you're missing out again.
This book not only teaches you about the different grains and the science behind gluten-free bread making but will teach you how to effortlessly make your own bread at home, saving you time and money.
Celiac Disease:
A hidden epidemic.
This book is a must read for any newly diagnosed Celiac Disease patient. This is the first authoritative guide on how the condition is properly diagnosed, treated, and managed. It examines the latest research into its many manifestations, with chapters devoted to each complication and to related diseases.
Against all Grain:
Gluten-free, dairy-free and paleo recipes to make anytime.
Wanting to know what to eat on a gluten-free diet? Want to have a quick answer on what to cook tonight for dinner? Then this is your book. Quick simple grain-free allergy friendly meals to whip up in no time. There are shopping lists, ideas for leftovers, and good, basic recipes.
River Cottage Gluten Free
Wanting to cook and bake some English classics with a twist? The this book is for you. It offers 120 ingenious recipes for breakfasts, bread, pastry, soups, salads, snacks, main meals and puddings. Learn about alternative flours, methods of fermentation and delicious baking ideas.
Minimalist Baker:
Everyday Cooking
Even though it's not an entirely dedicated gluten-free cookbook, most of the recipes are gluten-free. It also happens to be plant based too so if you're wanting to ditch the meat and try a little something different this book will get you off to a great start. All recipes are 10 ingredients or less, require 1 bowl or 1 pot, or 30 minutes or less to prepare
Decadent Gluten-Free Vegan Baking
Many people with gluten-intolerance also find they have a dairy allergy too so this book is a must for those. This book has 100 amazing and easy gluten-free vegan recipes, using tasty substitutions such as almond milk, soy butter, coconut oil and nut-based cream. Learn to bake French macaroons, cinnamon coffee cake, Foccacia bread, Pop Tarts, Doughnuts to name a few.
The Joy of Gluten-Free, Sugar-Free baking
This book has more than eighty world-class recipes for delicious breads, pastries, cookies, cakes. Carefully crafted for anyone who is gluten sensitive, diabetic, or needs to reduce carbs to prevent illness or lose weight, these forgiving recipes taste just as good as the original wheat versions–and are easier to bake than traditional bread.